Busy Days In Thailand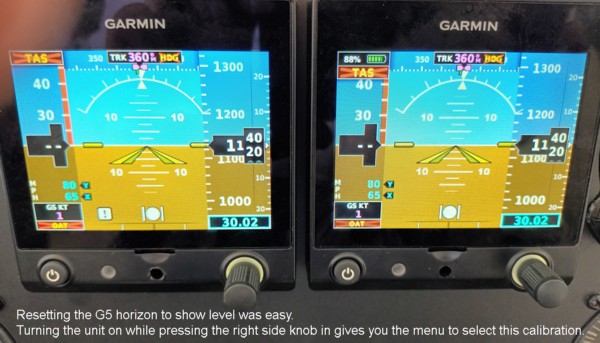 The Cessna 172G gets regular maintenance, and while this was being done Kit mentioned that the attitude was not level on the G5. Should he trust this or the slip ball in the turn coordinator which sat perfectly centred? With a bank indication on the G5 horizon the slip ball was also out to the left; I trust the physical ball..
I downloaded the G5 manual... No clue there, but then in a Mooney forum there was the answer as above, and the horizons were both levelled easily.
The right side G5 is normally set as a Horizontal Situation Indicator HSI, but also can be a back up Primary Flight Display PFD and so it has to be set as well..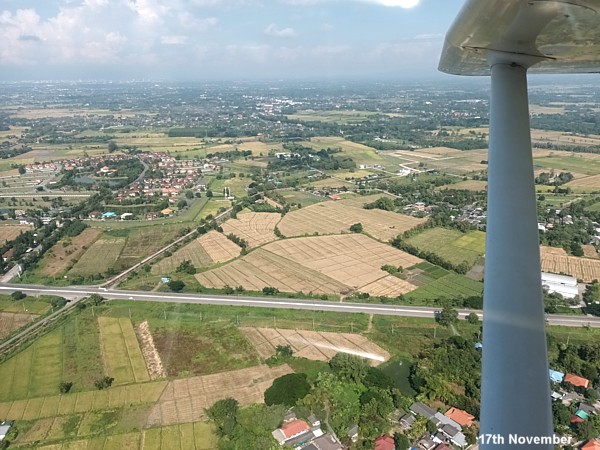 Matt and I did another flight on the 17th, to do climbing turn stalls which produce wing drops in both directions.
Stall and incipient spin training is important, and especially so when operations are carried out in mountainous terrain where false horizons can fool an unwary pilot.
In the utility category the Cessna 172 is spin proof if the power is at idle. The aeroplane can be forced into half a turn of a spin, but then the airspeed increases as the aeroplane begins to spiral.
But, if you are in the normal category with passengers on the back seat and their baggage, the Cessna 172 will spin to the surprise and demise of more than a few people. I recommend spin training in a Piper Tomahawk if you want to see how a loaded Cessna 172 might spin.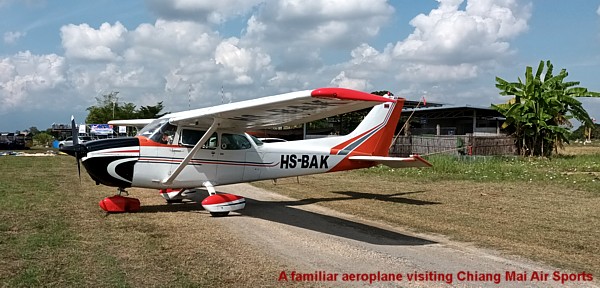 Khun Mao flew in from Tantawan
Flower and Aviation Festival at Chiang Mai Air Sports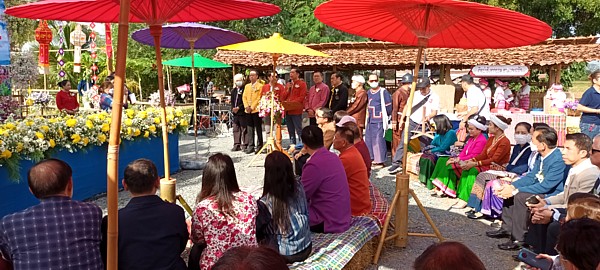 Thai people love to celebrate and to create festivals for the enjoyment of life.
Contrary to many places in the West, life is not all about the struggle to earn a living, the danger of recession, interest rates, and currency exchange rates.
You need to offset the serious with the pleasure of life.
Of course the opening ceremony was a series of speeches, but then they got on with it.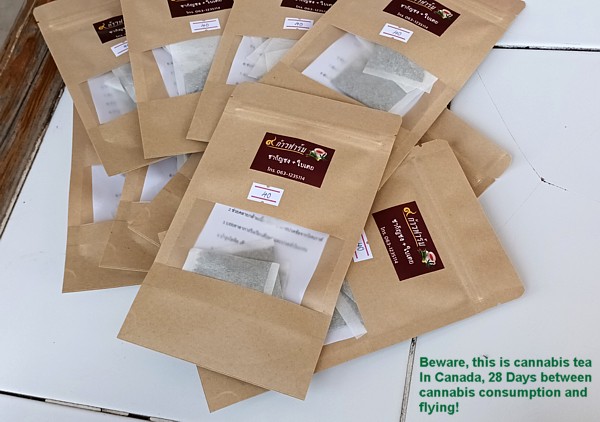 Herbal teas... Get the translator program out, and pilot beware!
High School Involvement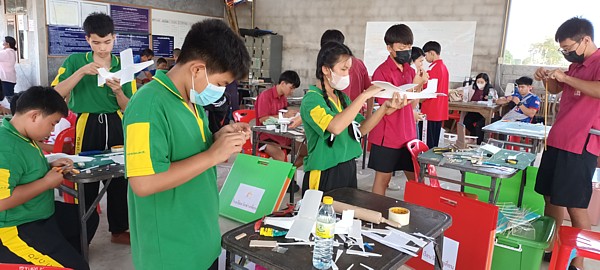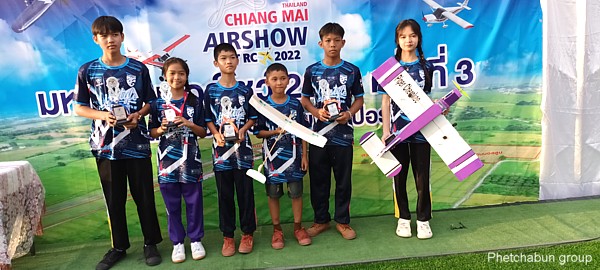 Thailand has a vibrant model aeroplane community which is good to see.
I grew up making model aeroplanes and naturally this transitioned into going for my Private Pilot's Licence, and my subsequent career.
At the Chiang Mai Air Sports Festival groups of youngsters from school's as far away as Phetchabun were busy building three types of models.
Some built frail indoor models covered in thin film, and flew them outdoors! Others built foam gliders, and there was a complete factory building Pilatus PC6 rubber powered models.
The completed models were then tested with stopwatches used to time their endurances.
It was great fun for all, including me... Fishing some models out of the pond, and giving a little flight instruction... There were TCUs about, and so I explained how these towering cumulus clouds formed, and how they produced precipitation.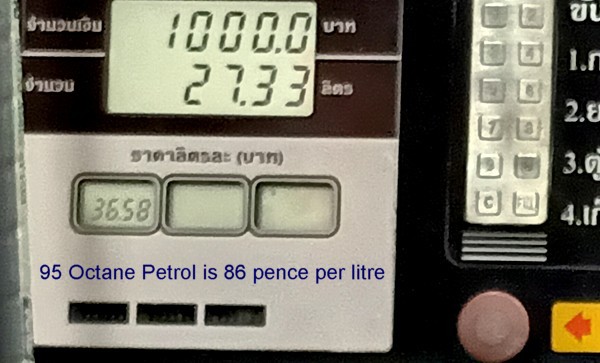 My little (Kia) Ford Aspire of six and a half years is frugal on fuel, and fuel is very cheap here.
Transponder Troubles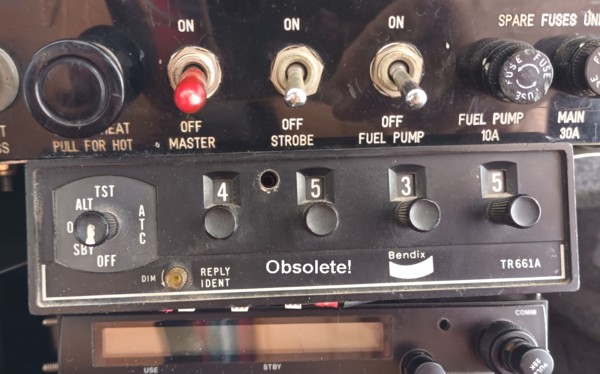 I was asked to take a KT76A transponder and a functioning GPS 296 to Ubon Ratchathani in the far eastern reaches of Siam; a Jabiru 170 was stranded there..
The transponder had failed, and the pilot's own GPS 196 had decided to call it a day... These old Garmin GPS units seem to have an expiry date.
As it was the aeroplane had an ancient transponder far older than the vintage KT76A, it had different connectors. The one I brought was not a compatible unit.
The problem may have been resolved by connecting the VHF radio to the VHF antenna, and the Transponder to the Transponder antenna; 'seems these aerials are not interchangeable! V=F(Lambda) (V is a constant = Frequency x (Lambda) Wavelength), meaning an aerial or antenna has a length equal to a half or a full wavelength. ~
Transponders work in the GHz (gigahertz) frequency range and so have very short wavelengths and so they use the short antenna usually found on the bottom (ground view) of the aeroplane.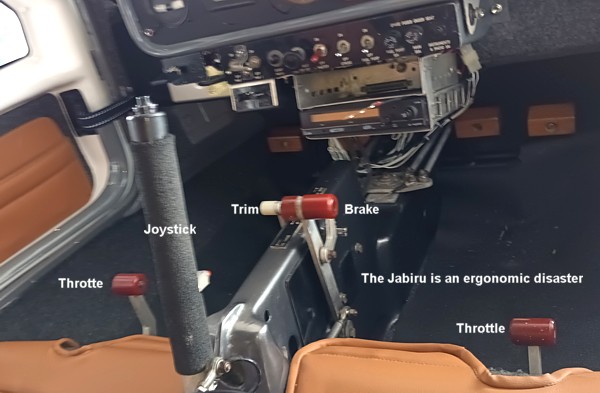 You need special dexterity to operate a Jabiru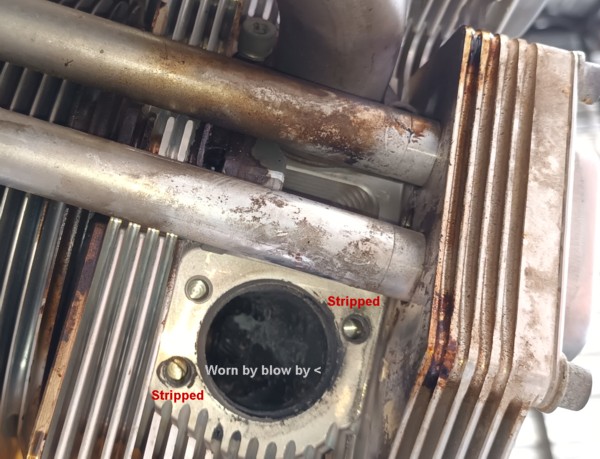 Exhaust port.
Unfortunately, the deal breaker is stripped threads in the cylinder head of one cylinder.
It's easy to over torque steel screws or bolts fitted into aluminium, (65 SMOH).
There's no safe bodge for this problem, you have to recut the threads and insert a Helicoil.
With a Helicoil the thread diameter is retained, and probably the attachment is stronger.
Finding a Helicoil Kit in the wild is not likely, so make an order and call a specialist.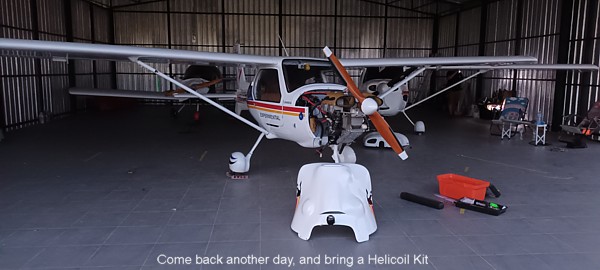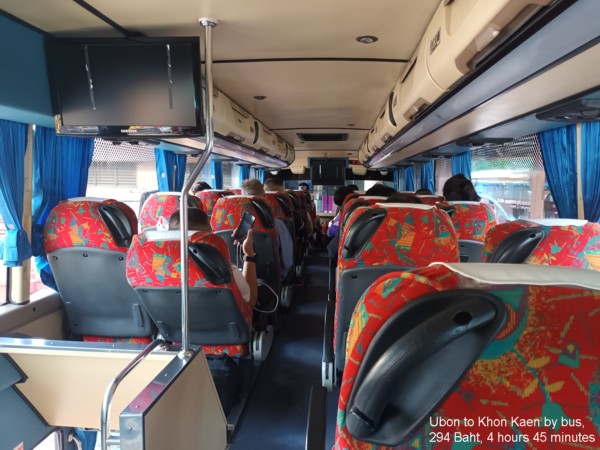 On Wednesday I caught a bus to Khon Kaen, had dinner with two friends from England, and then caught a Thai Air Asia flight to Chiang Mai.
At Khon Kaen Airport I lined up for the check in desk, then two chaps cut across when a check in became available followed by a queue of others... Very rude, and perhaps this is why I was given seat 1C in the A320.
Almost first off except for more queue breakers, (why when we had to take the same bus to the terminal?). I entered the terminal to find a huge queue to obtain Airport Taxi coupons, and outside there was a hoard of people waiting for the limited 'Airport Approved' taxis.
I took a walk, clear of the airport, and called a Grab car, less than half the cost of an airport taxi, and travel home quickly. I estimate that I saved at least two hours!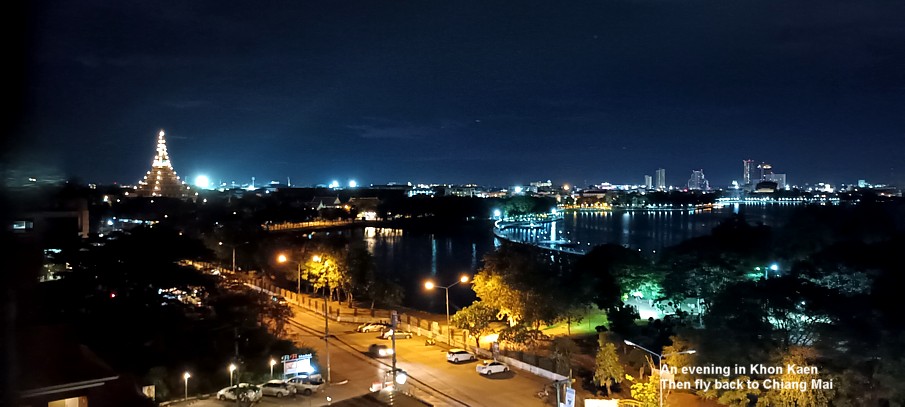 A lightning storm was just to the east, and dumped heavy rain at the time I was to leave.
The taxi drivers were waiting for the weather to clear, but a Grab driver turned up for me.