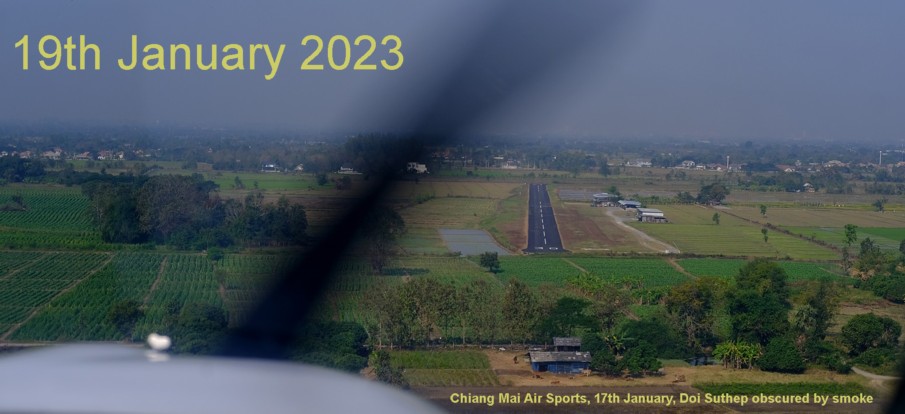 Wishing You A Happy and Prosperous New Year of the Rabbit
Unfortunately the farmers are back at work filling the sky with smoke as they burn the undergrowth and the stubble in their forests and fields.
This means the air quality in Chiang Mai is becoming toxic.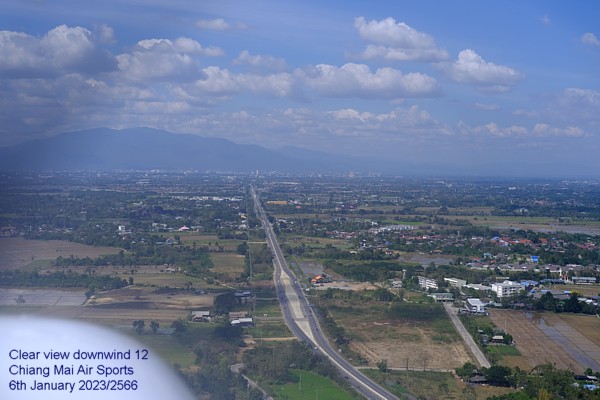 Contrast the visibility in this shot taken eleven days earlier and the heading picture
One kilometre between camera positions
Every year the same tragedy occurs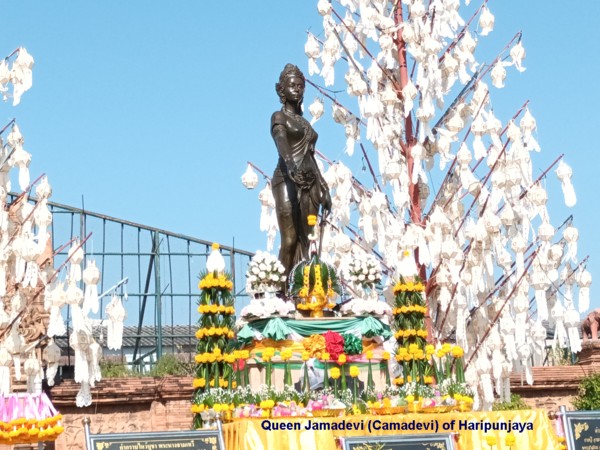 I've had visitors from Canada, England, and Hong Kong and shown them around
Taking people around the sights of northern Thailand gives me purpose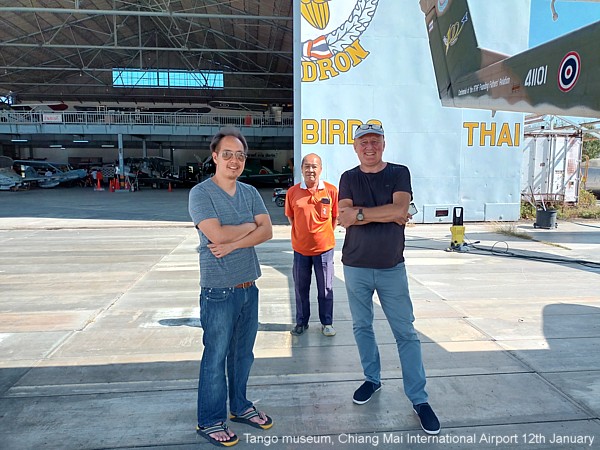 Arranged a trip to the museum with Rick who was ex Biggin Hill and Redhill in the 1980s
He flew in the Condors and Slingsby T67A with me back in those days. Aviator friendships endure.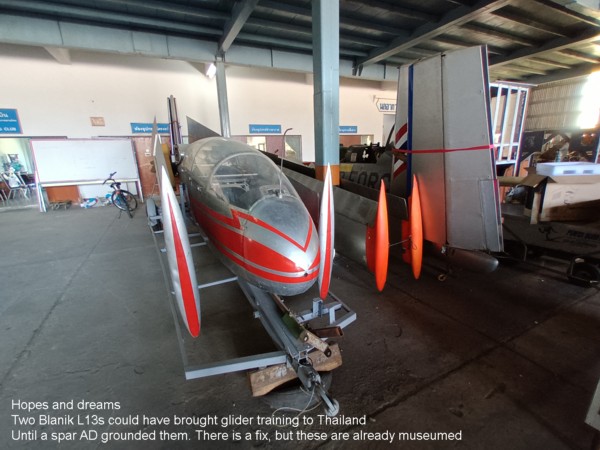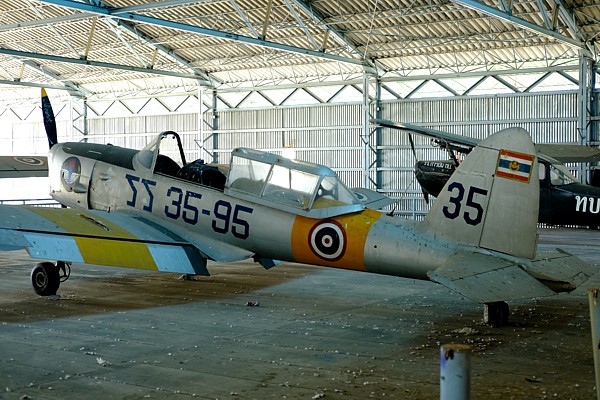 The poor Chipmunk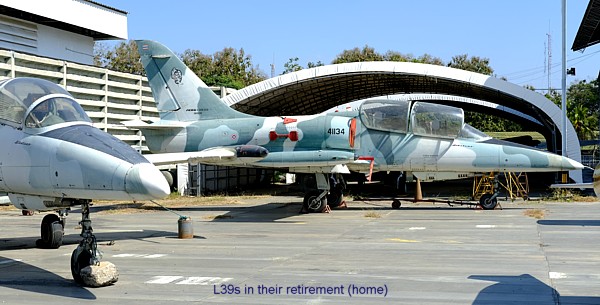 Meanwhile outside: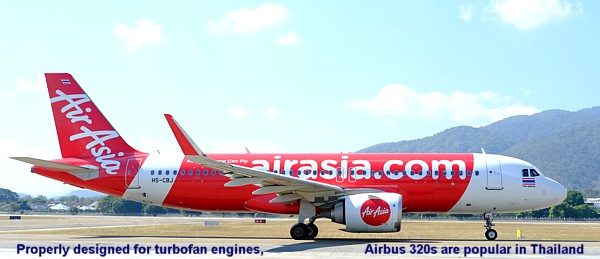 It will be interesting to see whether Boeing 737 Max airliners can make a go of it here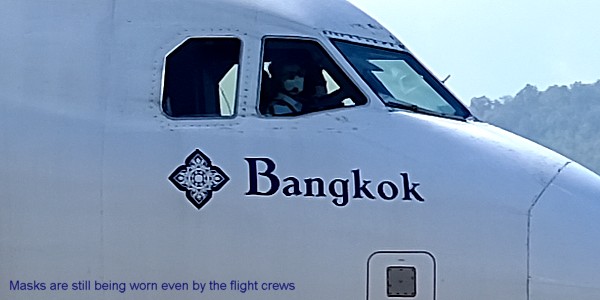 Outside there's a good view of the jets lined up for 18 departures
Children's Day, 14th January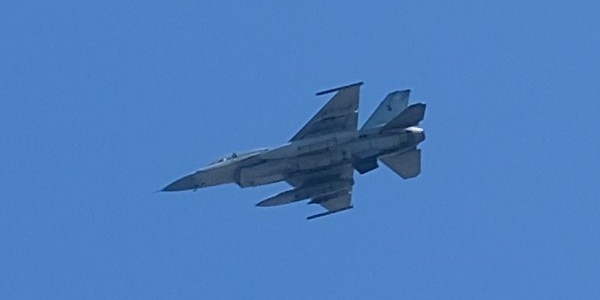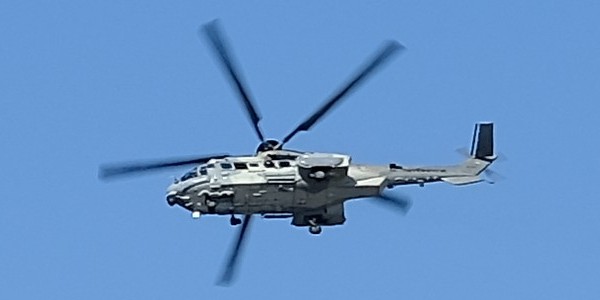 A small air display was viewed from the far side of the airport
RTAF Wing 41 hosted a large event for the annual Children's Day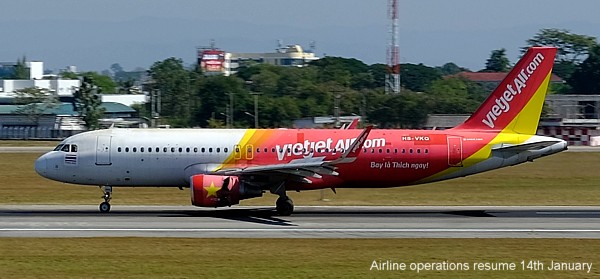 We all met at the Fernpresso Cafe on the west side of the airport
Truck It!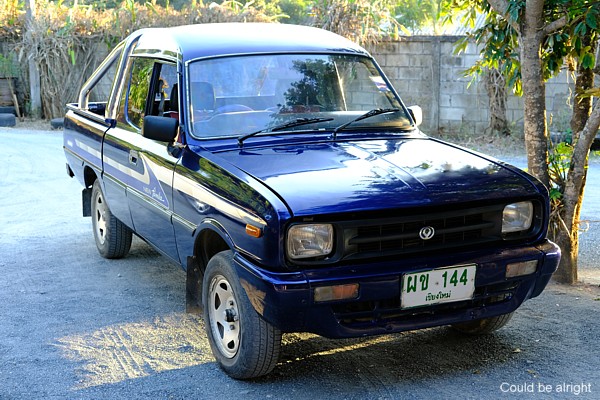 Mazda Familia pickup trucks are cute, with economical 1400cc petrol engines, and are 'typically Thai'
There was a perceived requirement for an additional 'utility' vehicle for use here and a 'collectible' one at that. Maybe this was premature, we'll see.
The little Mazda Familia trucks are popular, and if they're in good condition they're collectible, hopefully this one will retain its value even after the additional expense of fixing it up.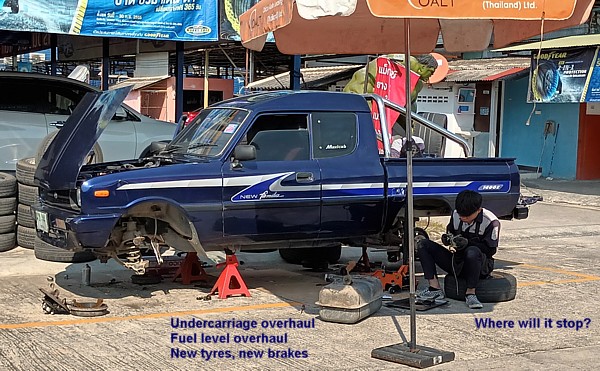 The best thing about this 1995 truck is its body, it's rust free and in original paint.
The steering was shot, the fuel guage did not operate properly, the speedometer did not work.
Already indicating high mileage, who knows how many more kilometres it has travelled?
The compressions are good, and the engine performs well. It can be available for visitors.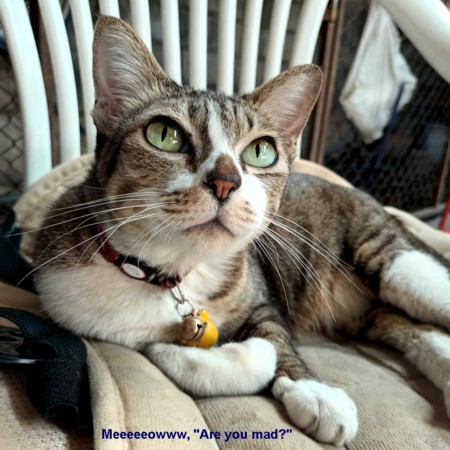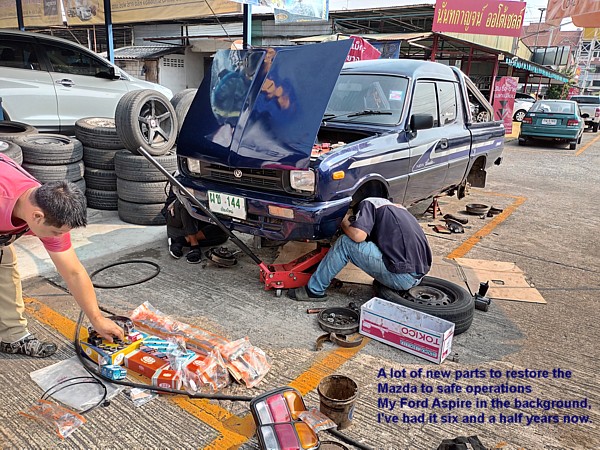 It's quite daunting seeing how much is going into this truck. Yes there are new rear lights as well.
But though vehicles are expensive to buy here, parts and labour are economical, and they do a good job.
Four new tyres cost 1,200 Baht - £30, each.
There was a plan to fly to Pai, but this may not be possible in the poor visibility. The smoke season lasts into March and so this is not the season to be in Chiang Mai. It is sad that the law is ignored and the farmers think it's okay to poison their fellow humans and creatures, filling the hospitals with respiratory illnesses.