SNCAN Stampe SV4A, and SV4B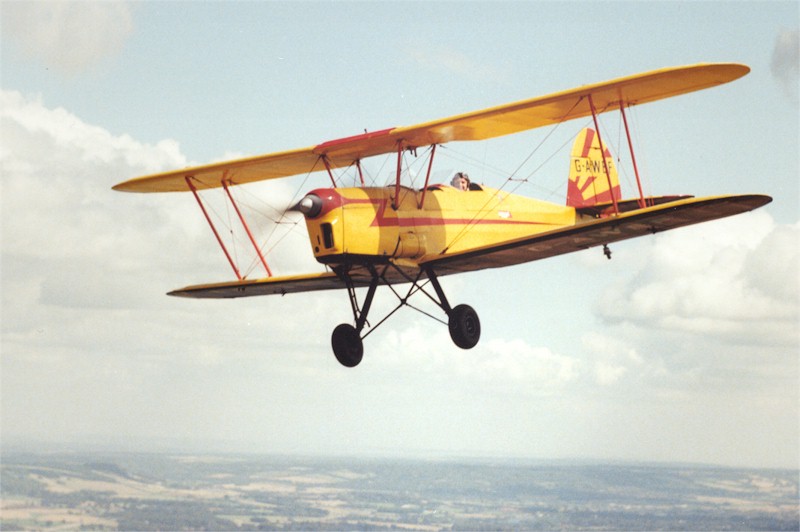 Keith flies Tiger Club Stampe SV4B G AWEF near Redhill sometime in the 80's, photo: Michael Peare
The "Biggles" Stampe at the Condor Club.

Renault 4PO5 engine 140Hp

Lots of fun!

Alex Wajih's SV4A, Renault 4PO5.

This aeroplane was bought at Biggin and
we did a quick paint job on it. The paint
was still glossy ten years later!

Outside the Condor Club hangar.
Cathy O'Brien poses with G BXNW at
Old Buckenham during the filming of
Biggles.

I flew for seventeen hours both in this and
in John Jordan's Stearman.

Sadly Cathy lost her life when the wings
folded on SV4B G ATKC. Marcus Norman
also lost his life in this accident.

G BXNW awaits me and another mission
against the evil Von Stalhein.
G AWEF about to take to the air over the
beautiful Surrey countryside from the lovely
grass of Redhill Aerodrome.
Those brilliant Tiger Club days of the 70's
and the 80's will be treasured memories for
all of us who experienced them.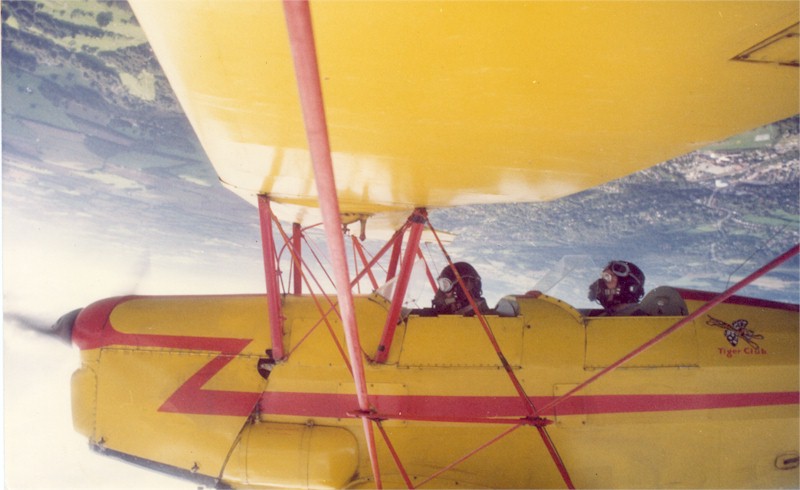 Michael Peare (rear), and Norman Pealing (photographer) doing what a Stampe does!