Chipmunk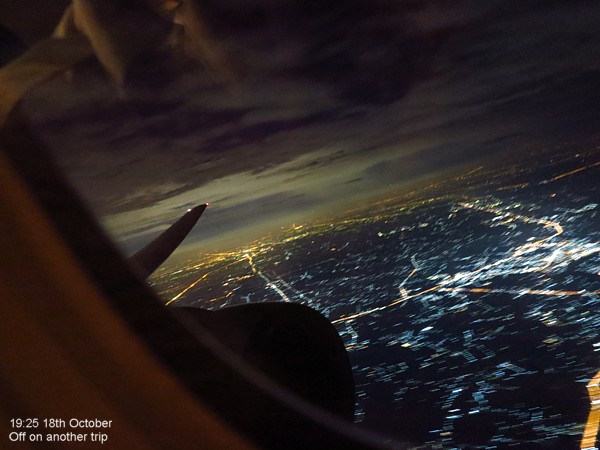 The Chipmunk's annual had been completed and so I took a ride on Cathay Pacific to go and fetch it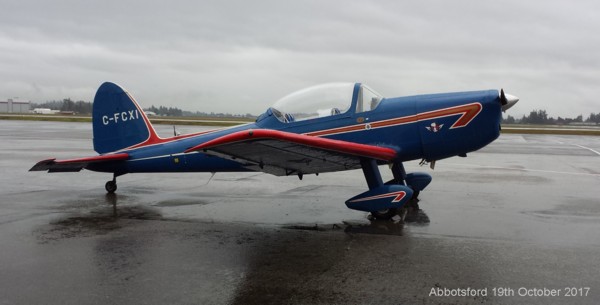 The Chipmunk ready to take advantage of a gap in the weather, there was sunshine to the west southwest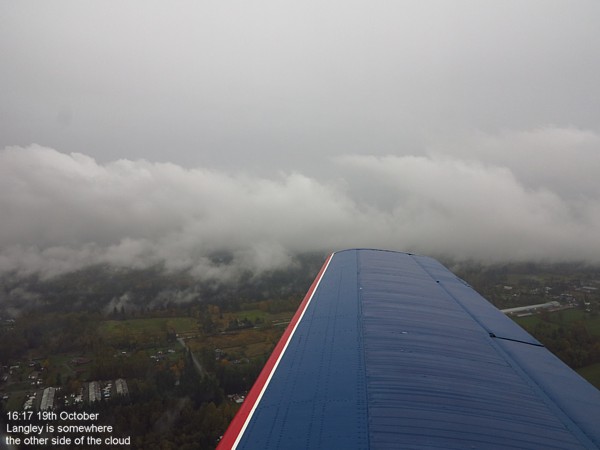 The sunshine disappeared soI uncaged the gyros before takeoff just in case.
It was a dodgy flight with low cloud here and there, temperature 10 dew point 9.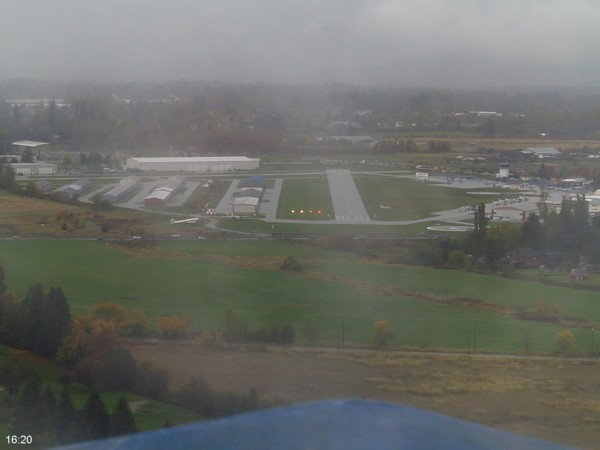 Boundary Bay was clear as an alternate. I flew well south of Langley and then approached from the SW when I could see the runway
Airvan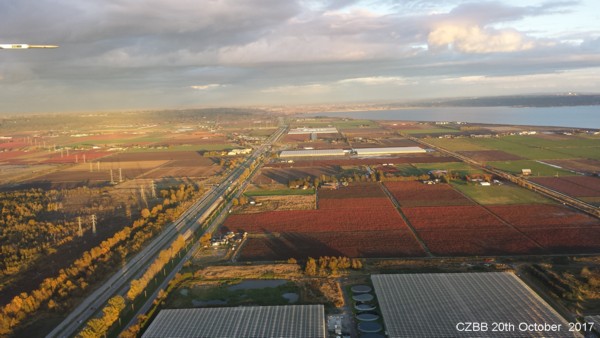 In contrast with the day before Friday was glorious, but there was little going on at Boundary Bay.
It would be a sin to waste such a beautiful day and so I took the Airvan up for some circuits.
Check flying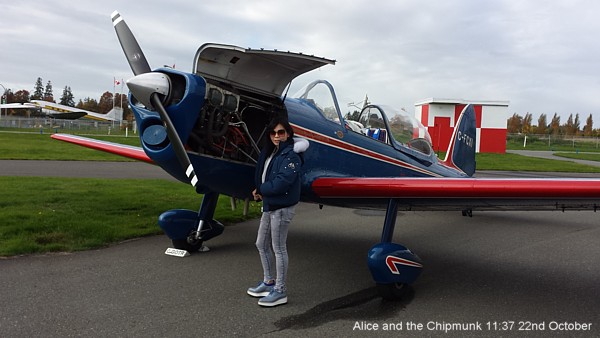 'Got to make this trip worthwhile and so I intended to get Alice checked out in the Chipmunk and the Airvan.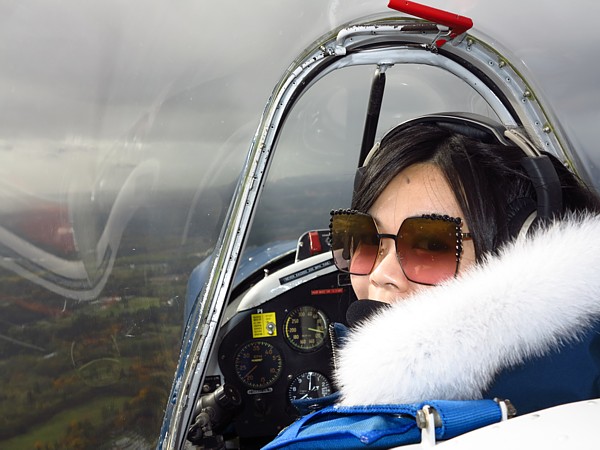 First flight of course was airwork, the Glen Valley was unusually quiet, (it takes a while for the locals to react to good weather, they get so used to grotty days).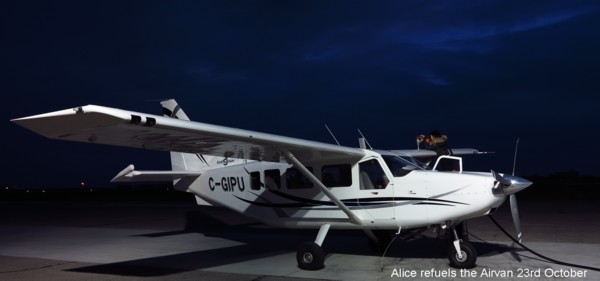 Bus driving is easy enough, and it's better to ballast the rear to make it easier to land.
We flew to Pitt Lake to do airwork in the Airvan, landed before dark, and then put a ton of expensive Avgas in it.


A friend of Rory's, Bill, had to do three hours dual in the Cardinal, there being a serious shortage of instructors
in the Lower Mainland he has had to wait months to do this, and for me to return to do this service.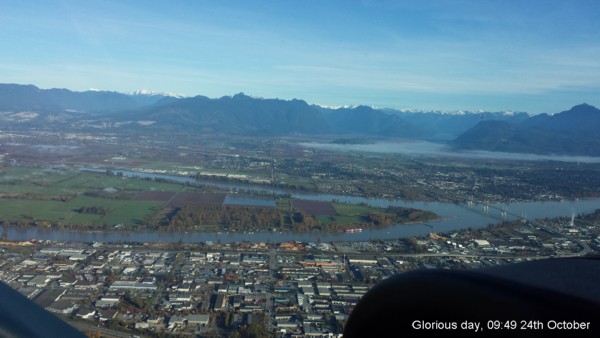 The weather was perfect for some airwork in the Pitt Lake area, followed by circuits at Pitt Meadows, and a break there.
Out of Pitt Meadows we flew to Glen Valley to practice forced landings in the farmer's fields... We did High Key - Low Key
circling PFLs, he told me he had learned this, but he had not, I showed him how to do it by the book, and Bill was impressed how easy
and accurate this form of forced approach is. They do not often teach PFLs in accordance with the Flight Training Manual, it annoys me.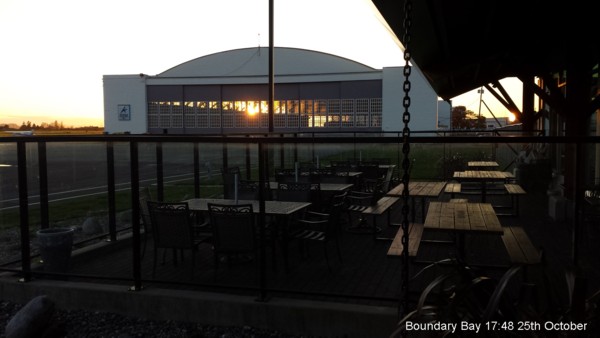 The objective was to fly the Chipmunk, but Langley was under low cloud and drizzle...
Drove 25km back to Boundary Bay and it was like this!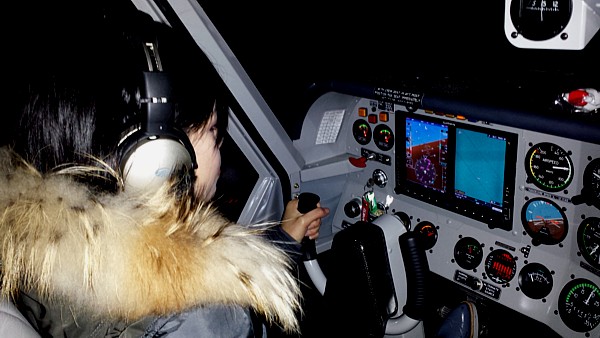 So we went night flying, both completing 5 landings to retain our currency.
I keep a notebook with each flight recorded with notes on the exercises done, and landings rated.
For my five landings, Alice wrote comments like I write comments! My errors were noted.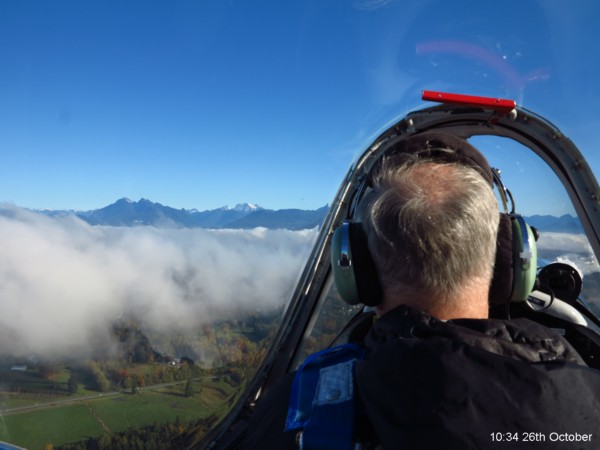 The morning was foggy, and I had too little time, but the opportunity to fly with Ted in his Chipmunk had to be taken as soon as the fog cleared.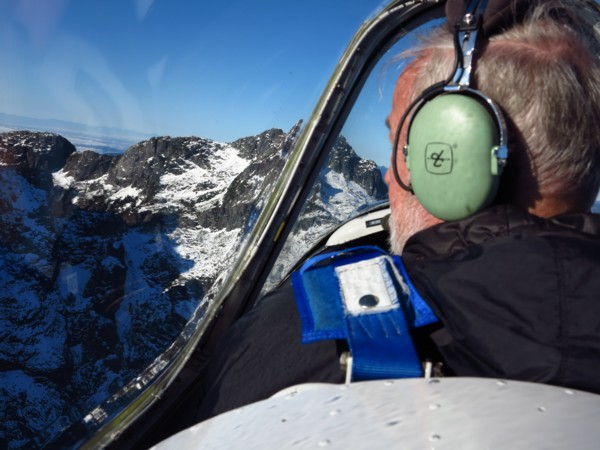 We took the aeroplane up to 5,500 feet and then through the Golden Ears peaks, to barrel and loop our way back down to Langley.
It was a memorable flight, and one to end this year's BC aviating with style and panache.
Back in the habit of flying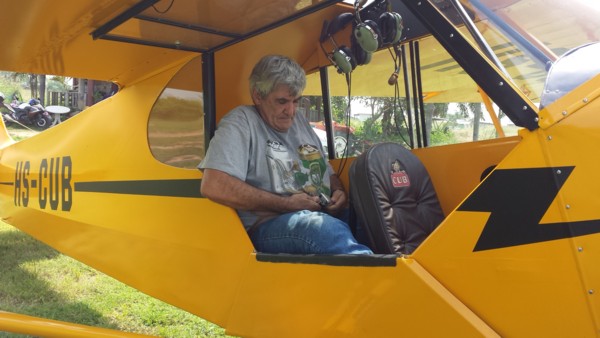 On Saturday I woke up and decided to drive the little car down to Pattaya.
On Sunday I went flying... First with Jim in his restored J3 Cub to patrol the local area, find the crocodiles, run along the beach at a respectful height, and do three circuits.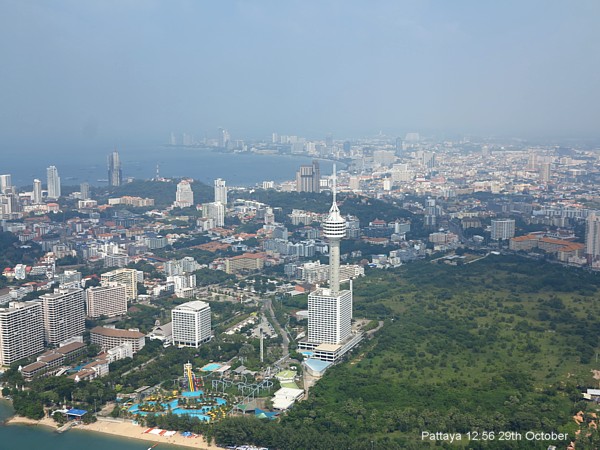 Beginning to be concerned about forced landing opportunities, but enjoying the murky view.
Klaeng
Alasdair invited me to go to Klaeng with him in the Ekolot, the flight was forty minutes heading south east through the U Tapao zone.

SkyFox
In Thailand visitors can take rides un Ultralight/Microlight aeroplanes with ease, while to do it in a certified aeroplane is somewhat difficult.
In England I was somewhat envious of operators of BCAR Section S Microlight aeroplanes who could make money doing aerial work, and joy riding that I with certified aeroplanes could not do.
In Canada it's the same, and I have seen unsafe ultralight aeroplanes doing aerial joy riding with the unsuspecting public. Aviation authorities seem to ignore ultralight/microlight operators while taking a keen interest in operators of certified aircraft.
I was asked to fly tourists at Klaeng because I can fly tailwheel aeroplanes, but I never want to do anything illegal, especially here in Thailand. A Thai can do it, a farang can not!
The operator here does not want tailwheel aeroplanes, you can't find properly competent pilots to fly them, so I expect this attractive new aeroplane will be for sale.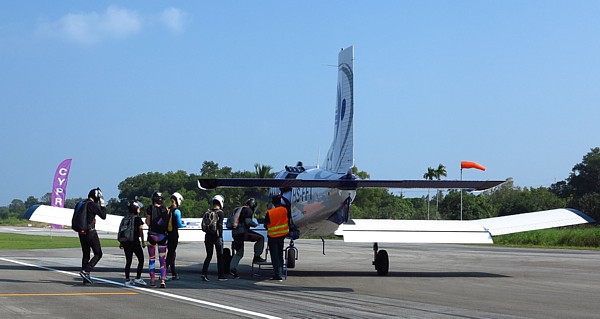 PAC750
There's a new parachute operation at Klaeng using a brand new Kiwi jump plane.