20th August Update Continued
I'MSAFE
..is a mnemonic we use to check ourselves before flying. It stands for: Illness, Medication, Stress, Alcohol, Fatigue, and Eating; these have an effect on our abilities to fly safely.
For me this was an important as my recent girlfriend lost patience with me, went on vacation to the Maldives, and met another pilot; one with more resources than me.
My life as an instructor means scraping by with not much in the bank, a lack of money to be able to treat a woman they way she would like, and so my relationships sometimes die on the financial altar.
I looked up the new man and he seems to be a very decent chap so she has made a good choice I think.
This still does have an effect on me even though you'd think I was used to it by now, and so during this period I had to carefully check myself to ensure I was in a fit state to go flying.
This is also a period where one must be doubly careful to ensure flying checks are done properly.
Abbotsford Airshow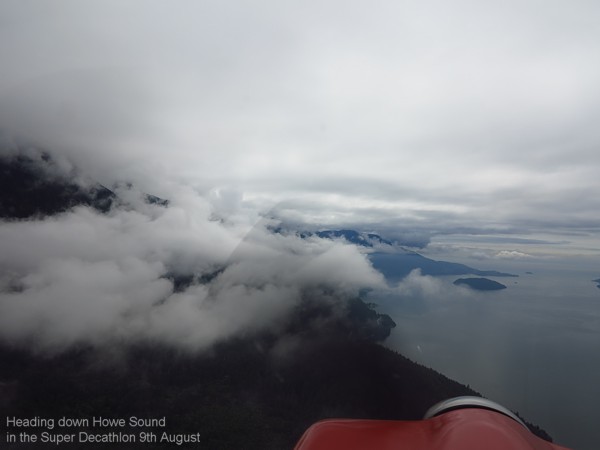 I was offered the opportunity to fly the Super Decathlon to the Abbotsford Airshow to show it off for Glacier Air at Squamish.
This aeroplane does not get a lot of work these days... My Aerobatic Instructor Rating lapsed two years ago and I have not renewed it. Expense and time.
Problem with the Class 1 Aerobatic Instructor is that you train your replacement! This means when a school now has its own inhouse aerobatic instructor due to your efforts, they no longer need you.
Aerobatics, and passionate flying are not as common in British Columbia as they are in England so there's not much call for an aerobatic instructor, and so it's not worth the investment.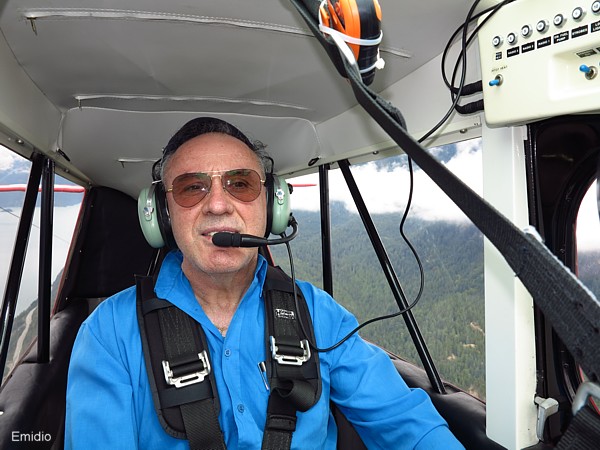 Emidio flew with me to Pitt Meadows
I had a booking to fly in the Taifun at Pitt Meadows, six circuits, and then I flew the Super Decathlon to Boundary Bay for the night


Irene kindly picked me up from downtown early in the morning, and flew with me to Abbotsford

Canada's Snowbirds


After the rain had passed

Irene was my guest at the airshow, but typical of such events I kept meeting people who I know.
This is something that has annoyed girlfriends in the past, many who say "you know everybody!"
Meaning I can't pay them my total attention.


The crew of the Airbus transport aircraft were all friendly and enthusiastic
Patrick for one likes to buzz around in Extras doing aerobatics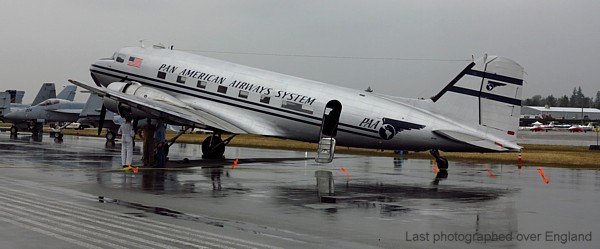 After the airshow I ferried the Super Decathlon back to Boundary Bay ready for Sunday's excursions
Delta Breakfast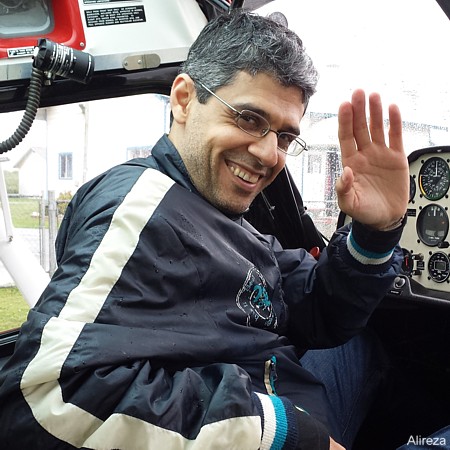 Sunday morning I made the four minute flight from Boundary Bay to Delta Heritage Air Park.
It was the second Sunday of the month breakfast there and I had agreed to go flying with Ali in the Super Decathlon.
After breakfast the weather had become low cloud and rain... We managed to do three 300 foot circuits and landings at Delta, before getting Special VFR entry to Boundary Bay for fuel.
For having not flown for two years, Ali did excellent landings in the Super Decathlon.
After putting 80 litres of fuel in the aeroplane ($151.20 CAD) the weather had improved and so we did two more touch and goes at Boundary Bay followed by some air work over Point Roberts.
We landed at Delta, Ali climbed out, and I climbed in the front to fly solo back to Boundary Bay.
I had a check out to do with Rory in the Tomahawk which we again had to use Point Roberts for air work due to the weather being poor to the east.

I was supposed to fly the Taifun at Pitt Meadows, but the weather was not good there, 800 BKN, but I could see the mountains north of the City of Vancouver and also a nasty cloud to the northwest, perhaps I could squeeze through to take the Super Decathlon back to Squamish?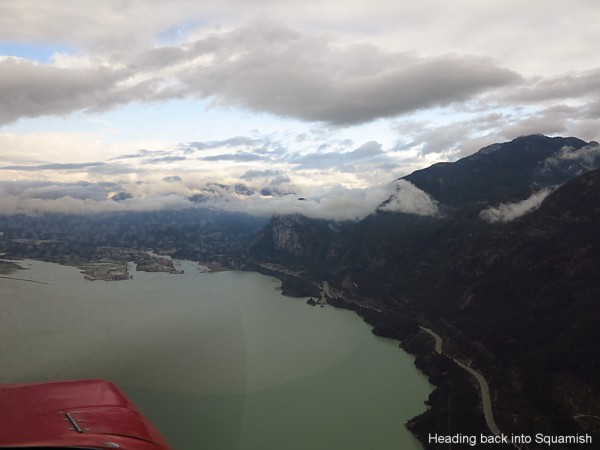 I flew the Super Decathlon solo back to Squamish
12th August


The Taifun is not a simple aeroplane, and it has to be flown with high accuracy to achieve safe performance with a small engine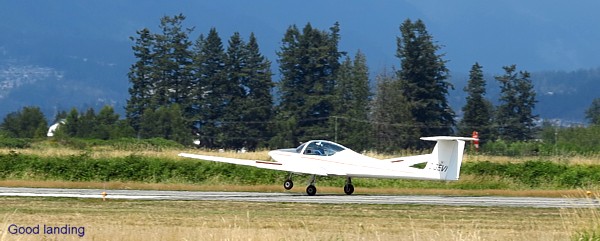 Daryl picked me up from Vancouver in the morning for the drive to Pitt Meadows.
I did two circuits with him in the Taifun and then briefed him on going into the Pitt Lake practice area to do some solo exercises before returning to Pitt Meadows.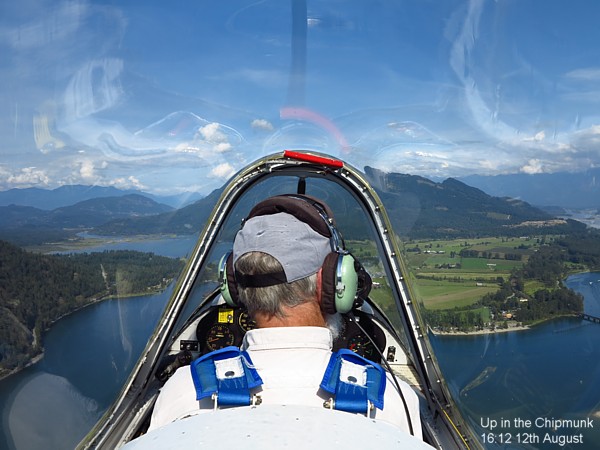 Ted picked me up at Pitt Meadows and we went for an hour and twenty minute bimble
Last day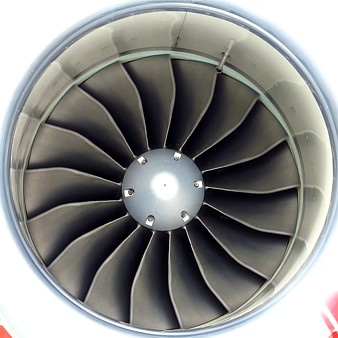 Flew with Emidio to Chilliwack for lunch in the Tomahawk
We were talking to the pilots of the Citation jet when the younger one came to a realisation... "You're Michael, and you were my instructor!" This was a few years ago.
Though I have not made much from my own career, I have at least helped a few people along their own career paths.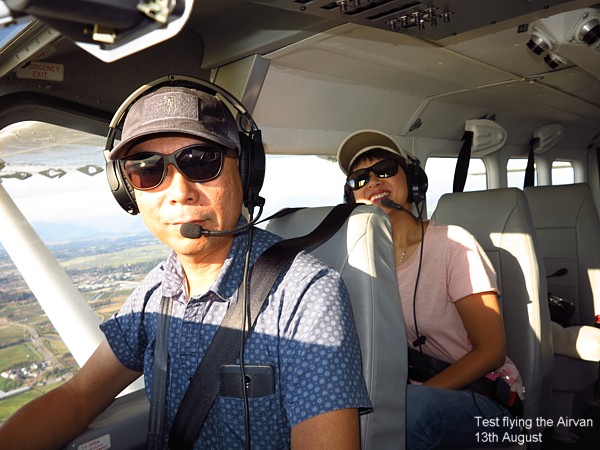 David and Gloria in the GA8 Airvan
Final flight in BC was in the Airvan after it's fuel system was rectified, over to Pitt Meadows for a touch and go and then David's landing back at Boundary Bay.
The next day I flew to Toronto, and then back to Gatwick on Air Transat, train to Guildford, bus back to the house, drive to the pub to meet friends for the Thursday Night regular meeting.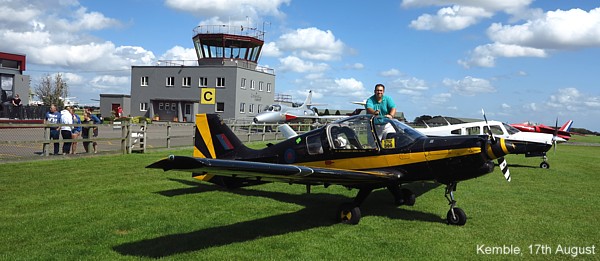 Kemble for lunch, Free Landing Voucher from Flyer Magazine
Excellent lunch from the friendly staff at the AV8 Restaurant, the food is very very good here, and we picked up two wedges of jam and cream filled sponge cake to take home.
The food is a similar price to that at Chilliwack with perhaps a slightly higher standard, and the cakes at Kemble are equivalent to the pies at Chilliwack, but then you do have to factor in a £14 landing fee.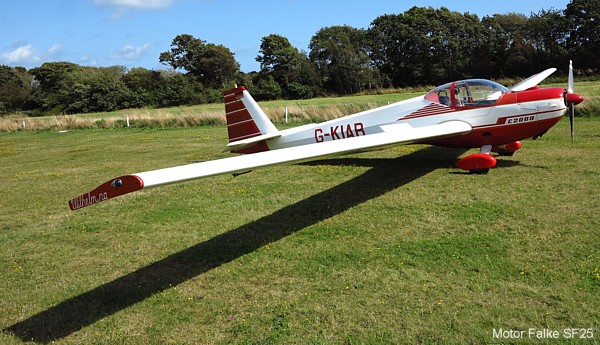 Sandown Isle of Wight 18th August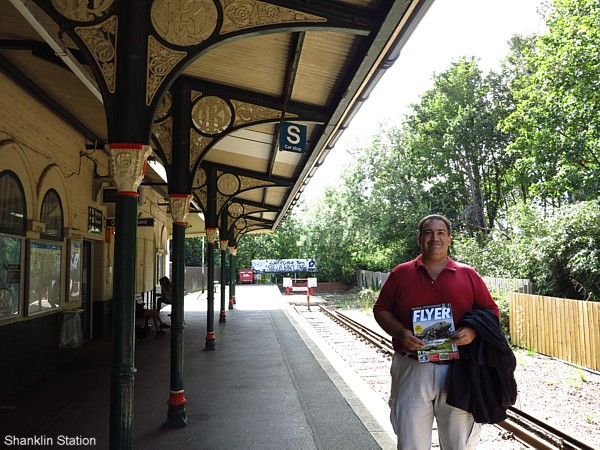 Walked to Shanklin Station from Sandown with Paul after flying in his Bulldog
Used the Free Landing Vouchers attached to Flyer Magazine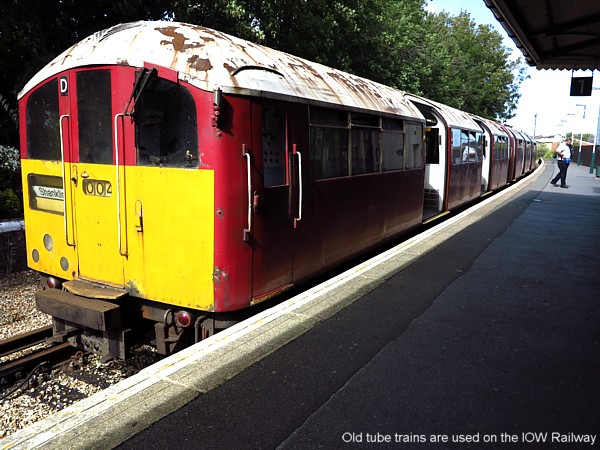 You can stop at the Smallbrook Junction to see or catch the steam railway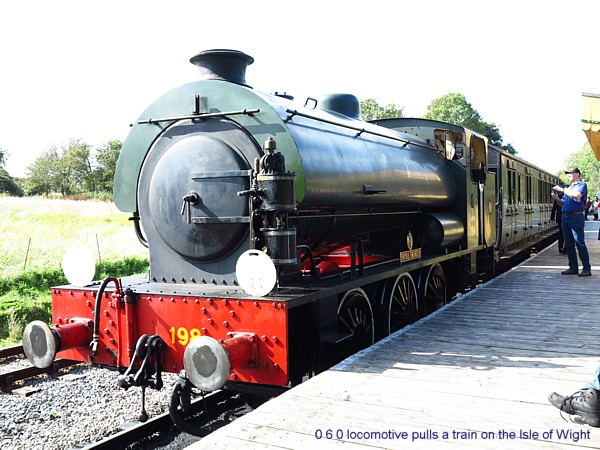 Steam at Smallbrook Junction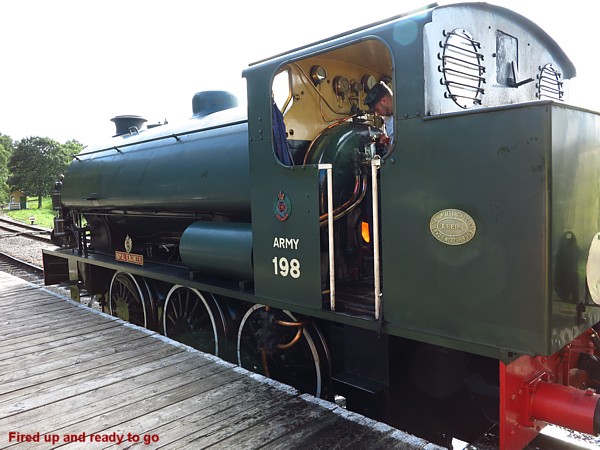 After the steam we continued to the end of Ryde Pier on the electric tube train, walked back along the pier, and went for a late lunch/dinner followed by an ice cream as is SOP for being at the seaside.
Took a taxi back to the airfield (£15), added 77.07 litres of Avgas 100LL at £1.92/litre (£147.97), and flew back to Bourne Park with twenty minutes to spare before night.


The Isle of Wight is the birth place of the hovercraft